Fantasy Premier League: FY Mini-league still open-Prize to be won!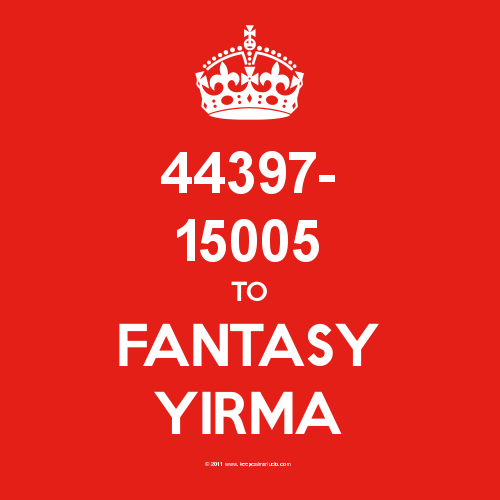 You can still join the #FantasyYirma mini-league – be warned the competition is tough! The FantasyYirma mini-league is one of the TOP RANKED  in the overall game! Click the link below to Join.
The Official FantasyYirma League is FREE  TO PLAY and has a £50 cash prize for the winner.
Click to Join. http://fantasy.premierleague.com/my-leagues/15005/join/?autojoin-code=44397-15005
The prize money is provided by the FY Admin team member with the lowest total score at the end of the season…
To take £50 off your mate in a bet is fun- to make him sponsor the league for an entire season …is funnier.