Arsenal play host to Manchester United on Saturday evening in a match which promises to tell us much about the two club's respective goals this season, with Champions League qualification and a desire to catch up to Chelsea and Manchester City uppermost in their minds.
Most importantly, though, it will be a match which will provide us with much internet-based hilarity, which is after all the sole reason that any of us does anything these days.
So sit back, relax, try not to look Martin Keown directly in the eye, and enjoy our 23 reasons why you can't wait for Arsenal v Manchester United:
1. The Hope That Keane and Vieira Will Somehow Play
2. Flying Pizza
3. 'Whazzzzup?!'
4. Giggsy's Silky Skills
5. And Silkier Chest Hair
6. Wayne Rooney Diving
7. Mike Dean Is The Referee
8. How Hilarious It's Going To Be When Danny Welbeck Scores
9. How Hilarious It's Going To Be When Robin van Persie Scores
10. Sportsmanship
11. Crucial Results In The Title Race
12. Like, Really Crucial
13. You'd '8-2' Miss It
14. Alexis Sanchez versus Paddy McNair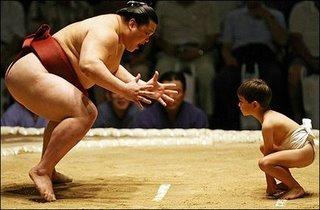 15. Per Mertesacker versus Angel Di Maria
16. Santi Cazorla versus Marouane Fellaini
17. You Know That Wenger Secretly Misses Fergie
18. Embarrassing Fans
19. On Both Sides
20. These Two Will Be The Stars Of The Show, Whatever Happens
21. Oh, Of Course They Will
22. 'Alright You, Outside Now!' – These Two Are Sure To Be Entertaining Too
23. These Sort Of Things Are Going To Be Everywhere Come Saturday Night – Prepare Yourselves!
FantasyYIRMA EXTRA TIME
The Guys from COPA90 have just released this cracking video!! Check it out and let us know what you think
At
@Copa90
we've been getting increasingly excited about the rise of football in the US. From the influx of world class players into the MLS, to exciting grass roots movements and the unbelievable numbers of people taking to the streets to support the USMNT during the world cup, we really believe that soccer has taken off in America. 
We recently made our way to Seattle to check out the Sounders and their fans. What we found is one of the most exciting, passionate supporters' groups in the world, and a real community that is working together to build something great. 
It might just surprise a few people in Europe how big it's getting.
Seattle Sounders have a fan base of a size and intensity to match any in the world. Eli Mengem went to meet the Emerald City Supporters, Gorilla FC and others to explore what is one of the most exciting supporter movements anywhere on earth